Posted in
Local Events
@
Mar 8th 2013 11:23am
- By administrator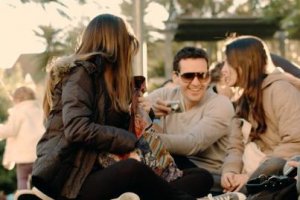 Satisfy your craving for decadent gourmet food at A La Carte in the Park, an event which draws foodies from all over.
Featuring the city's finest restaurants, Lionel Perry Park will transform into a swirl of tantalizing tastes, decadent drops and live music from the hottest local jazz and folk talent.
Enjoy food from various cuisines for nothing more than $10 a plate. Presented by Hilton Surfers Paradise, embark on a gastronomical adventure at A La Carte in the Park.
Complement the fine food with beers and wines from the region's best brewers and vintners. Sit back, relax, soak up the sounds, and indulge in the finest food.
On April 21, 2013, head over to Lionel Perry Park within minutes from our Gold Coast Family Apartments.
For more details, visit www.surfersparadise.com
Image Source: Surfers Paradise Festival