Posted in
Accommodation
@
Nov 27th 2015 8:29am
- By Administrator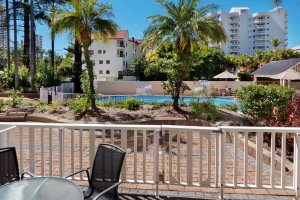 Right now, you must be very excited for your family holiday in Surfers Paradise. And with a big family like yours, it must be really wild, ecstatic, and fun to have such a getaway all together. Sometimes, it may be hard to handle a family of such size—what with all the personalities each of you has to adjust to—but nevertheless, just like with every other group, the more, the merrier. This is because the more people there are in your family, the more ideas, stories, and enjoyment your every activity will have.

So on your family getaway to Surfers Paradise, take the time in getting everything ready for your source of sheer happiness. Choose the best tourist attractions that will suit each of your family member's taste, interest, and mood. And what's great with Surfers Paradise is that it is home to over 25 of the best destinations on the Gold Coast so you'll almost never run out of options to make.

For your home in the suburb while on a holiday, make sure you give them one that will give you not just the best value for your money, but also that which will make them most comfortable, calm, and restful.

With that, why not choose Surfers Tradewinds Holiday Apartments as your accommodation provider?

Situated at the corner of Beach Parade and Wharf Road in Surfers Paradise, our resort is a place where you can perfectly collect sweet and fun memories with your family.

For guests of up to seven guests, our Three Bedroom Apartment is the most ideal unit. Packed with all your needs for a convenient stay, you'll surely love our Surfers Paradise family accommodation. Inside our unit are one queen sized bed in one room and two single beds in each of the two remaining rooms, a fully equipped kitchen, laundry area with all the necessary amenities, bathroom with shower and toilet, living and dining areas with Foxtel coloured TV, and a sunlit private balcony.

Our resort also has facilities outside each unit that your family is guaranteed to enjoy, too. There's a swimming pool, heated spa, barbecue area, tropical gardens, and in room massage.

Book your stay at our Gold Coast family apartments at http://tradewinds.etourism.net.au/.
Image Source : SkyPoint Australia