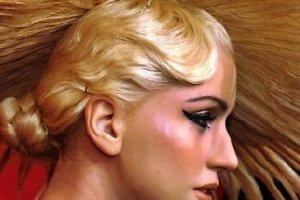 This is not your typical museum. Learn about history then and now and get a healthy dose of pop culture as well. At the Gold Coast Wax Museum, you will see 110 life-size wax figures of famous people who have shaped history. Meet scientists, explorers, villains, world leaders, and celebrities. Learn about human history in a whole new way. Take an exciting tour of history from early renaissance Michael Angelo, to when man walked on the moon, to the present. See wax figures of famous people like President Barack Obama, past President John F. Kennedy, Adolph Hitler, King Hussein, President Nasser, Mohandas Ghandi, former Prime Minister John Howard, former Prime Minister Bob Hawke, and many more. Come face to face with celebrity icons like Kylie Minogue, Miley Cyrus, Michael Jackson, and others.
The exhibit also includes dioramas of Australian History, replicas of the crown jewels, nursery rhymes, a unique collection of mythical creatures from fiction like Count Dracula, Frakenstein Monster, The Thing, zombies, werewolves, and many other creatures of folklore and literature.
The other side of the museum, The Chamber of Horrors, chronicles human cruelty throughout the ages. See macabre tableaux of torture scenes and torture instruments. Learn about the dark side of human history. You will find a lot of torture instruments including The Rack, The Scottish Maiden, The Execution
Block, The Rat Torture, and the most famous of all, Hitler's gas chamber and death camps. It is the only display of its kind in the world.
The Gold Coast Wax Museum is located at 56 Ferny Avenue Surfers Paradise just mere minutes away from our Three Bedroom Apartments Gold Coast. It is open from 10am to 10pm daily.
Take this fun and exciting tour through past and present history.
For more information, visit www.australiagoldcoast.com