Posted in
Local Events
@
Feb 25th 2019 12:30am
- By Administrator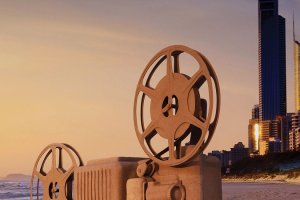 Gold Coast Film Festival
Celebrate film on the coast with the Gold Coast Film Festival, which will bring a huge program of film-related events to Surfers Paradise Beach, Home of the Arts and more this April. Since 2002, the Gold Coast Film Festival has attracted both filmmakers and movie-lovers from all over the country, and it continues to be one of the biggest celebrations of film in all of Queensland.

It's going to be bigger than ever this 2019, so make sure to be in Surfers Paradise from April 3 to April 14.
Celtic Illusion
Experience a breathtaking evening of Celtic dance fused with jaw-dropping illusion in Celtic Illusion, the brand new production by former Lord of the Dance star Anthony Street. Bolstered by a world-class production team and a cast of leading dance stars from Riverdance and more, Celtic Illusion is a fresh and exhilarating show for all ages - one that will have you on the edge of your seat right up until the curtain closes.

Bring the whole family along to this vibrant new show at Home of the Arts on April 22.
Human Nature
Internationally successful Australian boyband Human Nature return home this autumn 2019, and it's not to be missed as they'll be celebrating their 30th anniversary.

Known for their bestselling hits as well as their long-running residency in Las Vegas, Human Nature have proven themselves as one of Australia's most successful groups. Their onstage presence and clever vocal harmonies are a treat to experience live, and the chance to see them return home is a must for fans across the country.

Don't miss them at the Gold Coast Convention Centre on April 26.

For an affordable stay on the Gold Coast this April, book Surfers Tradewinds Surfers Paradise Apartment Accommodation.