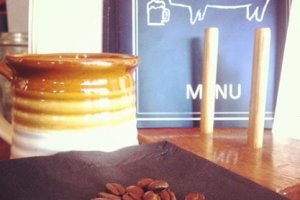 Teeming with hundreds of restaurants, the beautiful island of Gold Coast is not only a beach holiday destination but also boasts a vibrant and excellent dining scene. From fine dining restaurants to street cafés, there are so many great selections of place to spend a delightful dinner or brunch while you're enjoying your Gold Coast getaway. But for those with a tight budget, you're also sure to find delicious and affordable food in many restaurants across the island.
Whether you're a family or a backpacker travelling on a budget, you don't have to resort to eating out at some fast-food joints or eateries offering cheap and lousy food. You can absolutely find satisfying and quality meals at affordable prices on the Gold Coast. You can enjoy a great coffee without having to spend too much, or for your bigger appetite, there are also some buffet restaurants offering nice food for low prices.
An excellent option for a cheap breakfast or lunch, or brunch, on the Gold Coast, Crema Deli Bar located on the ground floor of the famous Q1 tower, offers meals for prices ranging between between $9.50 and $12.50. Among diners' favourites are coffee, caramel latte, pancakes and smoked salmon with poached egg for brekkie, and they also serve delectable cakes.
Located on Surfers Paradise Boulevard, Waxy's Irish Pub offers very affordable and freshly served scrumptious food—$2 rump steaks, where else can you find this deal? Waxy's also offers daily menu specials including eight meal choices at $10 only. You can also enjoy funky bands and musical performances at night.
With branches in Surfers Paradise and Burleigh Heads, Pigs and Pints is the best spot for those craving for scrumptious $5 sliders paired with a cold brew, which only costs $2.50. Sliders also come in different flavours including Thai Chicken, Sobrasada with Pickled Chilli, Ham Hock with Celeriac and Apple, Puy Lentil and Sweet Potato, and Thai Salmon, among others.
Enjoy a delightful yet affordable trip on the Gold Coast and plan your holiday now. Our Surfers Paradise Apartment Accommodation is conveniently located near the most exciting dining spots in the city. Make Surfers Tradewinds your home on the island and make the most out of your stay on Gold Coast.
Get the best rates and exclusive deals in our Our Surfers Paradise Apartment Accommodation by visiting our website: http://tradewinds.etourism.net.au
Image Source : Pigs and Pints Burleigh