Posted in
Accommodation
@
Jun 22nd 2014 4:11pm
- By Administrator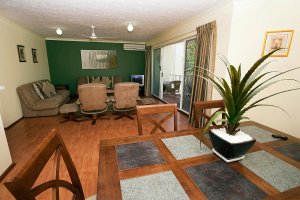 Whether your family is searching for some surfing spots or seeking an amazing wildlife in the hinterlands, your holiday on the beautiful island of Gold Coast promises to bring you a worthwhile experience and great quality time with the family.
Travelling is one of the best ways to bond with the family and enjoy doing things together as you mostly spend just a few hours at home together every day. So when you're on a holiday getaway, make the most out of it—try something new and strange like you've never done before such as braving the heights by climbing the city's tallest building, feeding a koala, or immersing yourself in the Aboriginal culture. There are just too many ways to discover on Gold Coast and make sure that your family holiday is worth the effort and the long travel.
For a family-friendly holiday home, Gold Coast also offers great selection of accommodations across the island and the most ideal place for families seeking affordable and spacious rooms are holiday apartments. Conveniently located near the famous beaches and favourite tourist attractions on the island, Surfers Tradewinds Holiday Apartments welcomes families who want a restful and cosy island retreat. We have a friendly staff that will help you you're your travel needs such as bookings services and suggestions on the best places to see and experience for the family while on the Gold Coast.
Our Surfers Paradise Family Accommodation offers one-bedroom, two-bedroom and three-bedroom apartments that all come with air-conditioned rooms, and fully equipped kitchen including microwave ovens and dishwashers, as well as laundry facilities. All units also have ceiling fans, Foxtel cable TV and Wi-Fi connection hotspots.
Guests can also enjoy all our facilities designed for their convenience and relaxation such as pool and heated spa, barbecue area and tropical gardens, in-room massage, and internet kiosks.
Make your family holiday escape a memorable one so plan your trip to the Gold Coast now and make our Surfers Paradise Family Accommodation your home away from home.
Get the best rates and exclusive deals in our website: http://tradewinds.etourism.net.au