Posted in
Local Events
@
Mar 14th 2015 3:41pm
- By Administrator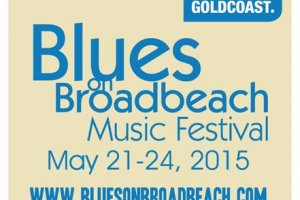 Transcending the barriers of age, gender and culture Blues on Broadbeach is one of Australia's most iconic Blues festivals.
The Blues on Broadbeach Music Festival held from 21 - 24 May 2015 is the largest FREE music festival in Australia.
With national and international artists performing over four huge days and nights on outdoor stages and in venues throughout Broadbeach on the Gold Coast. It is unique as it feeds on the village like atmosphere and relaxed ambience that is Broadbeach on the Gold Coast.
Blues on Broadbeach nurtures Australian talent as well as providing a stage for international acts. The festival is a musical experience like no other in Queensland, whilst still remaining a FREE and non-ticketed event.
The Blues On Broadbeach Music Festival 2015 is happening from the 21st -24th of MAY 2015.
After your fun-filled day, come home to our Gold Coast Family Apartments where you can relax and unwind. Our holiday apartments are cosy, comfortable, and elegantly designed. They are fully furnished and contain everything you need for a relaxing and well-deserved break.
Our 1 bedroom, 2 bedroom, and 3 bedroom apartments are equipped with complete laundry and kitchen facilities for your convenience. Feel free to cook your own home-cooked meals right in your own apartment.
To make your holiday more relaxing and enjoyable, we also provide our guests the exclusive use of our facilities. We have a swimming pool where you can have a refreshing swim. Start your day of adventure by swimming a few laps in our pool. Burn some excess calories to stay fit and fab. After your exciting day of adventure on the Gold Coast, come home to our spa where you can relax and unwind. Step in, and leave your worries behind as you let the heat and bubbles melt your stress away and soothe your tired muscles.
Book now at http://tradewinds.etourism.net.au
Image Source : Blues on Broadbeach