Posted in
Local Events
@
Feb 3rd 2011 10:40am
- By Administrator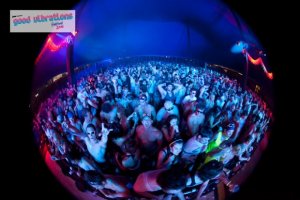 More excitement will come your way as the Gold Coast preps up for yet another spectacular summer music event. Better get your groove on as the premium Surfers Paradise apartment accommodation of Surfers Tradewinds Holiday Apartments invites everyone to come and celebrate great music and good vibe in this year's Good Vibrations Festival.
The Good Vibrations Festival will taking place on 19 February 2011 at the Gold Coast Parklands. Holiday makers at our Surfers Paradise family accommodation will definitely be thrilled to see some of the world's most brilliant musicians as they light up the stage at the Good Vibrations Festival 2011. This year's festival will feature an exciting mix of local and international performing artists from different musical genre such as electronica, trance, triphop, house, reggae, indie pop, dance punk, hip hop, R&B, neo soul and jazz. Festival goers as well as our guests at the holiday apartments in Surfers Paradise will be grooving to the music of Faithless, Ludacris, Erykah Badu, Phoenix, Nas and Damian Marley, Sasha, Kelis, The Ting Tings, Miike Snow, Friendly Fires, Koolism, Aniki, Cutloose and many more.
In conjunction with the forthcoming festival, local indigenous musicians were invited to join in the Good Vibes Rising Competition. The competition was opened for Aboriginal and Torres Strait Islander musicians who can perform live music in the style of soul, funk, dub, reggae or hip hop. The contests winners will have the chance to showcase their talents at the Roots stage. If they're lucky, they might even rub elbows with other famous musicians at the Good Vibrations Festival.
For bookings at Surfers Tradewinds, click here.
Image Source: Good Vibrations Festival - www.goodvibrationsfestival.com.au