Posted in
Local Events
@
Oct 26th 2016 10:05pm
- By Administrator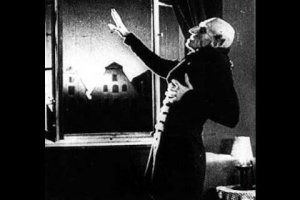 Embark on a mysterious trip within a spooky attraction nestled in the heart of Surfers Paradise. People who are game for a little scare and scream would definitely want to be nowhere else but in Dracula's Haunted House!

Make sure to check this attraction off your bucket list this year when you head over to this side of Gold Coast with your favourite adventure buddies. Explore five levels of the Underworld that's riddled with spooky hidden passages, creepy animated monsters, mind-bending optical illusions, and loads of photo opportunities that will give you all the goosebumps you need for a perfect spook-tastic Halloween experience.

Get your family and friends excited for one hell of an experience! Dracula's Haunted House is conveniently located at 3177 Surfers Paradise Boulevard. Simply visit https://www.draculashauntedhouse.com.au to find your way to this exciting tourist attraction.

Meanwhile, you can feel right so at home with Surfers Tradewinds Holiday Apartments. Here, you can be assured of secure, sophisticated rooms to suit your discerning lifestyle. Besides our lofty living spaces, imagine being able to start your mornings with a refreshing dip at our sparkling pool while appreciating the view of our lush tropical gardens. Allow our spacious barbecue and entertainment area to set the ambiance for laidback lunch times in the presence of your loved ones. There are also in-room massage services and a reliable on-site management to make things more convenient for you.

Additionally, because Surfers Tradewinds Holiday Apartments is simply a heartbeat away from everything you love about Surfers Paradise, you can start your day off with a great Gold Coast Sunday sesh with the best people in the world. Don't forget to explore the vast wonders the Gold Coast has to offer. You can be a heartbeat away from surfing destinations, Movie World, Sea World, JetBoat Extreme, weekend markets, and festivals.

Now is the perfect time to book your Holiday Apartments Surfers Paradise. Simply head over to https://tradewinds.etourism.net.au to view our awesome accommodation deals. Booking online has never been this fast and easy!