Posted in
Local Events
@
Aug 9th 2012 11:33am
- By Administrator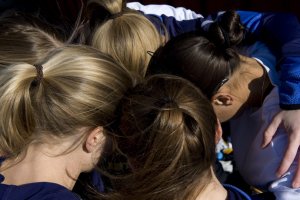 After the success of last year's inaugural NetFest event, NetFest is coming back bigger and better! Forfour action-packed days, watch and participate in this much-anticipated Netball Tournament happeningfrom October 25-28.
NetFest offers a unique mix of netball, nightlife, sun, sand, surf, food, and entertainment. Have lots offun on and off the court.
NetFest introduces short and sharp games in two different venues: outdoor and on the beach. Enjoy thefantastic Gold Coast weather and have a ball in the great outdoors.
Each stream will involve a round robin tournament being played over three sessions (Friday afternoon,Saturday morning and afternoon), with teams playing off for final rankings on Sunday morning.
After the games, enjoy an awesome Friday night party. There's food, music, and a host of socialactivities. Be a part of the celebration.
This year, Surfers Paradise will be the main hub for NetFest, hosting the beach netball and officialfunctions including the NetFest Party. Our Gold Coast Family Apartments is right at the heart of SurfersParadise. It is an ideal place to relax and unwind after enjoying the NetFest tournaments.
For details about Netfest 2012, visit http://netfest.com.au
To book your stay at Gold Coast Family Apartments, go to www.surferstradewinds.com.au