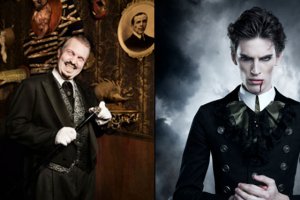 If you're up for a scary story or two, dare to try the Old Surfers Paradise Ghost Tour. This tour is not for the faint of heart. Prepare to walk by lantern light and discover ghostly haunts. The entertaining ghost hosts from Lantern Ghost Tours will share the secret stories of ghosts that continue to haunt Surfers Paradise.
Discover the epicenter of excess and indulgence on a ghost tour of old Surfers Paradise. Peel away the glitz and glamour of the past to reveal a dark, seedy undercurrent of greed, gluttony and betrayal. Come across the ghosts that still linger in Australia's favorite playground.
Each group includes around 30 people per tour. Private tours can be booked for groups of 15 and more.
Lantern Ghost Tours are ghost tour experts who have run ghost tours all over the world. Aside from the Old Surfers Paradise Ghost Tour, Lantern Ghost Tours also offer The Old Melbourne Ghost Tour, Point Cook Ghost Tour, J Ward Lunatic Asylum Ghost Tour and many others.
Tours are run every Friday and Saturday night from 8:30 to 10:00pm as well as 10:30 to midnight. Tours depart from Gold Coast Visitor Information Centre, 2 Cavill Avenue within minutes from our Gold Coast Family Apartments.
To learn more, visit www.goldcoastghosttours.com
Image Source: Lantern Ghost Tours Gold Coast