Posted in
Accommodation
@
Sep 26th 2015 3:01pm
- By Administrator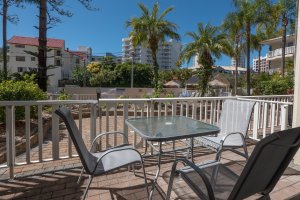 If you already have a picture perfect vision of your upcoming vacation with your lovely family, why not set the background in the amazing Surfers Paradise?
Hailed as Gold Coast's 6th Theme Park, Surfers Paradise is a fun and entertainment hub every member of your family would love. It has over 25 tourist attractions that give everyone something to desire and enjoy.
For starters, there's the three kilometre Surfers Paradise Beach where all of you in the family can soak under the sun and water, and play until all of you gets exhausted. You can also jog here and even learn how to surf.
Going to some of the best man made attractions, if want to do water sports amidst the sparkling beach of Surfers Paradise, you can try Australian Kayaking Adventures, Jet Boat Extreme, or Go Ride A Wave. If someone seeks a rare experience, you can bring them to Infinity Attraction, Dracula's Haunted House, or even Whales in Paradise during the whale watching season from June to October. For child friendly educational tours, you can visit Ripley's Believe It Or Not! Odditorium and The Wax Museum. There's a lot more in store for you that'll leave everyone in your family in awe if you choose Surfers Paradise as your next holiday destination.
With every vacation comes a temporary place to stay. Choose Surfers Tradewinds Holiday Apartments. Since the goal of such a holiday is to keep the family tighter, it doesn't mean that all of you have to get cramped up in a single Surfers Paradise family accommodation, too.
Because of that, our resort's Three Bedroom Apartment is the most suitable option for your family. With a maximum of seven people to accommodate, you'll have the most relaxing stay with us at the end of a fun and memorable yet exhausting day. Enjoy the cosiness of a one queen sized bed in one bedroom, and two single beds in each of the two remaining ones, and let everyone have a great sleep. Cook them their favourite meals with our kitchen containing all your necessary needs, wash their clothes in the laundry area in case of some accidental spillage or dirt, and use the ensuite bathroom comfortably.
We also have guest facilities such as swimming pool, spa, and more.
Book our Surfers Paradise apartment accommodation through this link: http://tradewinds.etourism.net.au/.