Posted in
Accommodation
@
Aug 18th 2015 6:33am
- By Administrator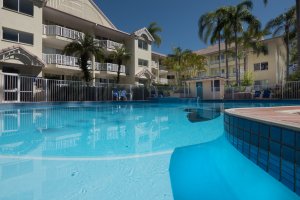 It's true that there's no place like home. It is the best place you yearn after a long, trying day. It is the place where you get most comfort, most relaxation, and most quality time with your family. But sometimes, we have to go for a few days, and it's not like we can do anything about it. So it is important to get an accommodation that feels like home.
Surfers Tradewinds Holiday Apartments has that comfortable, relaxing, homelike feel you're looking for in temporary Gold Coast family apartments. Its units will tell you why.

Offered in One Bedroom, Two Bedroom, or Three Bedroom Apartment, you will feel like you're never far away from home with our spacious and aesthetically designed interiors. All units are air conditioned and with ceiling fans for your ease even during the summer season, fully equipped kitchen for your home cooked meals, laundry equipment so you don't have to buy new clothes or pay the laundromat to have them cleaned, and a Foxtel TV to keep you updated on the latest news. The linens are supplied and changed by our staff so all you have to do is lie on your pampering bed sized bed.

As add ons to your new temporary home, wonderful facilities are also waiting for you: swimming pool, heated spa, and barbecue area in a tropical garden. In-room massage service and restaurant delivery service are also available if you feel like lazing around.

Since a week is considerably a long stay on the Gold Coast, you may want to explore the beauty of the place so you can have tons of stories to tell and photos to show your family when you're back. You can try the mesmerizing white sands and beaches, abundant shopping centres, award winning restaurants and cafes, adrenalin pumping theme park rides, and other new and unique adventures that you can only experience on the Gold Coast.

While it is a hundredfold better to still have your family around you, at times when you don't have a choice, at least you can feel at home even when you're miles away.

For booking information to our Surfers Paradise family accommodation, visit http://tradewinds.etourism.net.au/.