Posted in
Local Events
@
Jul 15th 2016 3:54pm
- By Administrator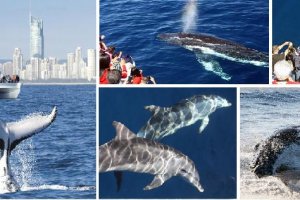 Take your appreciation for nature a notch higher! Go whale watching with the whole family this year! See the whales with Sea World Whale Watch Gold Coast Australia.

Sail towards the breathtaking Pacific Ocean with the iconic Spirit of Migaloo! Have some peace of mind just knowing that you have expert Captains and Tour Guides to keep you company all throughout the trip. Their expertise combined with the impressive and environment-friendly features this vessel possesses invite you to relax and enjoy the smooth sails towards the whale watching site.

Breathe in the fresh sea air as you lounge by the vessel's four-level viewing decks and have a closer encounter with these marine creatures through the help of the Whale Theatre. This technology allows the guests to see and hear the world of the whales through a new perspective. The theatre combines real-time tour map technology, 3D animation, and live whale songs heard through the vessel's underwater microphone. Prepare to be amazed. Sea World is only 20 minutes away from the site of the whales. Note that guests whose tours fail to sight a whale between June and October may demand a full refund. Additionally, by just adding a few bucks to the package and you get an all-day access to Sea World! Now that sounds like a great way to spend a day!

Let Surfers Tradewinds Holiday Apartments offer you a beautiful home away from home. With our wide array of sophisticated rooms available to suit different space requirements and lifestyle needs, you can retreat to a space that help you achieve the rest and relaxation that you truly deserve.

Take full advantage of our excellent guest amenities that enable you to start your mornings with a cool dip at our sparkling pool amidst the view of our lush tropical gardens, a spacious entertainment and barbecue area for precious mealtimes with your loved ones, in-room massage services, and approachable on-site management.

Don't forget to explore more family-friendly attractions and activities, and have a memorable Gold Coast Sunday sesh with your favourite people in the world. Reserve your Three Bedroom Apartments Gold Coast via https://tradewinds.etourism.net.au today!
Image Source : Sea World Whale Watch