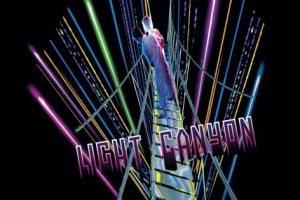 Take a mind-bending adventure through Infinity

Want to try something completely different? Leave the everyday world far behind you and step into Infinity, an innovative, multi-million dollar attraction in the heart of the Gold Coast.

Located close by our Surfers Paradise family accommodation, Infinity is a spectacular futuristic funhouse that takes visitors on a mind-blowing, forty minute journey through optical illusions of light and sound. As you make your way through the twisting maze like rooms, you'll discover enchanting lasers in the Laser Zone, have a chance to dance with massive slow moving spheres in the Glow Tubes room and come face to face with a bottomless Light Canyon – are you brave enough to cross?

Infinity makes use of the very latest special effects, light and sound technology to immerse visitors in a truly unforgettable sensory experience. Words can't do it justice; you need to experience it for yourself!
The attraction is located at Chevron Renaissance, Surfers Paradise and is open between 10am and 10pm daily.
To find out more, please visit: http://www.infinitygc.com.au/