Posted in
Local Events
@
Jun 7th 2012 11:45am
- By Administrator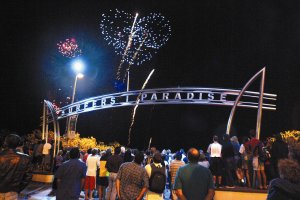 After its resounding success in 2011, the Australian Street Entertainment Championships is one of the most hotly anticipated events of this year's Surfers Paradise Festival.
Some of the country's most talented musicians, magicians, jugglers, and acrobats will battle it out in the internationally renowned street entertainment competition in the hope of taking home a major cash prize. Set over three days on the city's iconic foreshore, the event will once again bring together a colourful mix of performers from all over the country and all walks of life, all determined to win over the Surfers Paradise crowds. They know they have to pull out all the stops during their performance – otherwise their audience will simply stroll off!
The Australian Street Entertainment Championships is just one of the highlights of the Surfers Paradise Festival 2012. Come and join in the fun at Surfers Tradewinds Surfers Paradise family accommodation.