Posted in
Local Events
@
Apr 26th 2016 10:59am
- By Administrator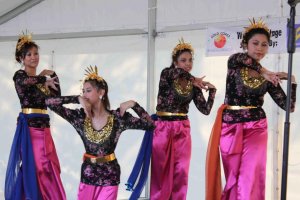 The Gold Coast has over the years evolved into a world famous, dynamic hub that is home to a long list of cultural groups and communities. On top of its geographical diversity as evidently seen in its picturesque beaches and the hinterland, plus its award-winning restaurants and attractions, what makes the place warm and friendly is its people.

August is all about highlighting the different cultures that continue to mold this region throughout the years. We invite you to celebrate the upcoming Gold Coast Multicultural Festival at Southport Broadwater Parklands on the 7th of August 2016, from 10 a.m. to 4 p.m.

The cultural festival will welcome performers from countries such as: Africa, Armenia, Australian Aboriginal, Bosnia, Brazil, China, Colombia, Ethiopia, Hawaii, Hungary, India, Indonesia, Italy, Japan, Korea, Saudi Arabia, Maori (New Zealand), Pacific Islander, Philippines, Russia, Serbia, Spain, Tahiti, and Turkey.

Spectators can expect an entire day listening to world-class music, dancing along to the beat of the drums and instrumentals, find inspiration in arts and crafts, get their hands on a wide selection of food and drinks, visit loads of stalls, and rides for your kids to enjoy.

It's time to show your support for your culture and experience what makes the Gold Coast truly unique! For more information, go ahead and check out http://www.goldcoastculturalfestival.org.

Feel right at home with Surfers Tradewinds Holiday Apartments for you and your buddies. We offer you sophisticated rooms to suit your lifestyle needs. Imagine being able to start your mornings with a refreshing dip at our sparkling pool while appreciating the view of our lush tropical gardens. Our spacious barbecue area make for delightful lunches with the bunch. Other premium services we offer are the convenience of having an in-room massage services and our reliable on-site managers who are ready to attend to whatever concerns you may have during your stay.

Plus, Surfers Tradewinds is just a stone's throw away from all the exhilaration, not to mention plenty of opportunities for fun and interaction on the Gold Coast. Go ahead and explore Gold Coast cocktail parties.

Book your three bedroom apartments Gold Coast today by visiting https://tradewinds.etourism.net.au. It's fast and easy!
Image Source : Gold Coast Multicultural Festival